THEY TRUST US:



Tony Higgins
Orthopaedic Consultant, University Hospital Kerry
"Since deploying T-Pro, we have seen a huge change
in the in the way letters and other dictations are
handled - and this has been universally
for the better"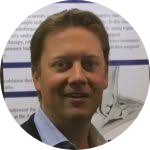 Mr Thomas Bayer
Consultant Orthopaedic Surgeon at Midland Regional Hospital, Tullamore
"T-Pro allows me to document patient visits while at my desk
or on the move. The accuracy and speed of the speech
recognition helps me work more efficiently and
improve delivery of patient care by reducing letter
turnaround time."
Request a call back from our healthcare experts.
Get in touch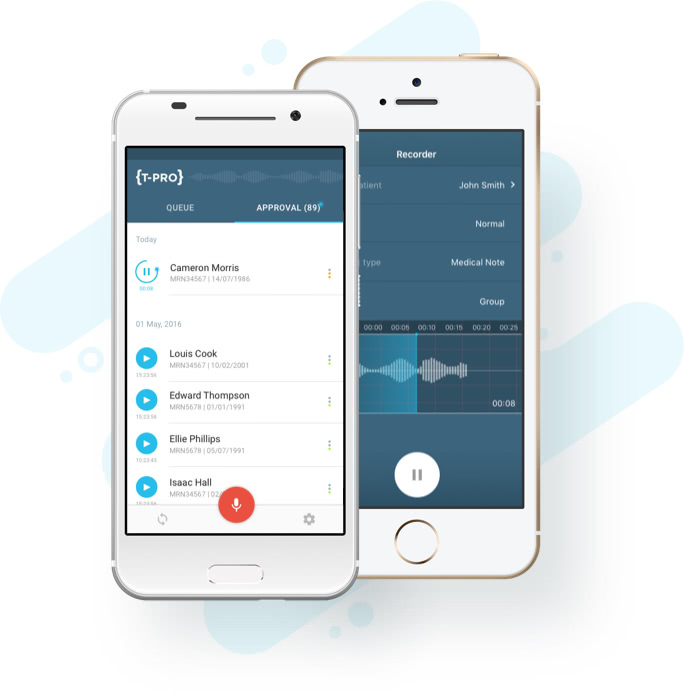 Dictation anywhere
__
Dictate, track, edit and approve tasks on iOS, Android and desktop. T-Pro's applications deliver the full dictation workflow at the point of care.

Ronan Kavanagh
Consultant Rheumatologist, Galway Clinic
"T-Pro's mobile solution means I can dictate and approve documents without being tied to a desk. Ultimately I spend more time caring for patients and less on administration."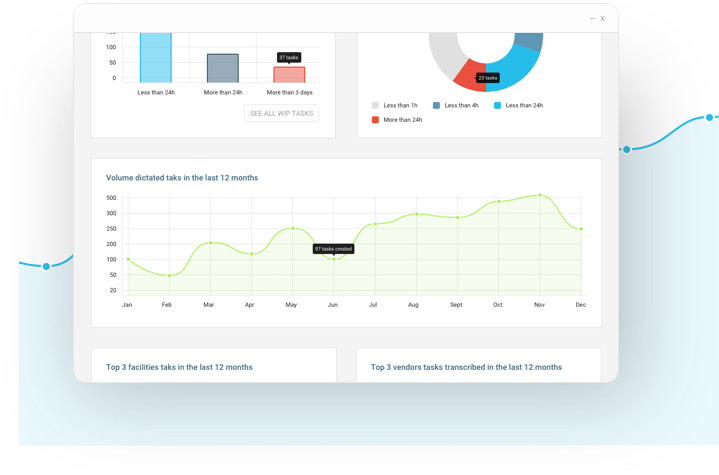 Keep track of your workflows
__
User dashboards allow clinicians, administrators and managers to track their live workflows, whilst also delivering insights that help drive efficiency.

Maria Godley
Hospital CEO, University Hospital Kerry
"The T-Pro platform has also given my team access to comparative quality, efficiency and cost statistics, allowing the hospital to take control of our transcription process."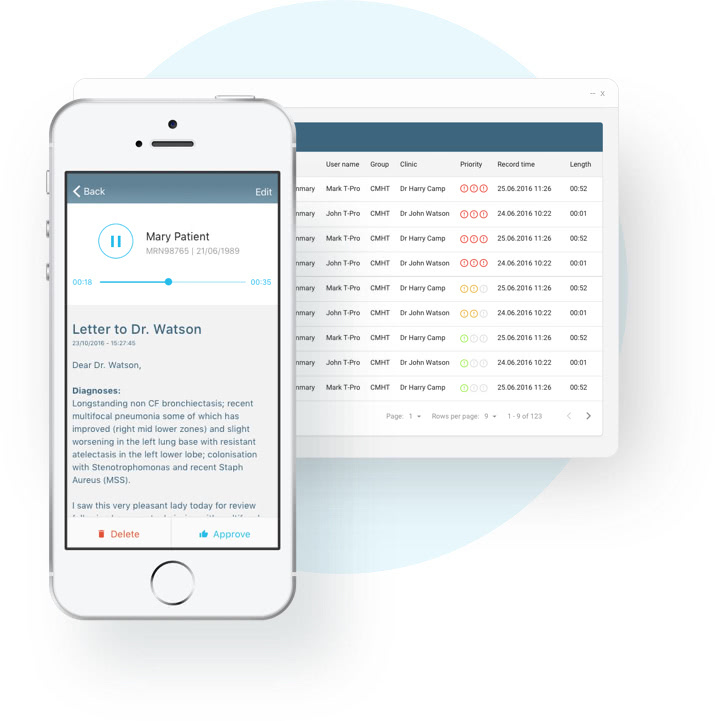 Review, edit and approve on the go
__
Medical notes, clinical correspondence and reports can be reviewed, edited and signed by clinicians on the go. T-Pro allows clinicians to focus on patients by delivering solutions at the point of care.

Fergal Malone
Master, Rotunda Hospital
"The app is extremely easy to use, and the accuracy of transcription is near-perfect, with only occasional need for correction or editing."
Interested to see how your organisation could benefit?
Schedule a demo today.