We are grateful for our successes in Ireland & the UK, we're also expanding globally!
T-Pro is also available in New Zealand!
+64 2040 993328 isaac.boss@tpro.io
T-Pro is a global leader in clinical documentation improvement software. Our cloud-based or on-premise clinical documentation solutions enable workflows for efficient and accurate speech recognition, medical transcription, messaging, and coding. We facilitate a patient-centered solution by making it easy for clinicians to capture the patient narrative and deliver information when it is needed most – at the point of care.
Our technology allows healthcare providers to voice-enable their existing EPR, reduce transcription costs, outsource overflow transcription and capture patient information effectively and efficiently from anywhere on any device. T-Pro solutions are mobile-first, meaning that physicians are no longer tied to a terminal platform and are able to spend more quality time with their patients.
After implementing our solution clients have reported a 50% average reduction in transcription costs, reduction in the turnaround time of documentation, and an improvement in the quantity and quality of patient data captured electronically. Clinicians using T-Pro see great benefits in the amount of time they save and the increased quality of care they are able to provide to patients.
T-Pro's solutions integrate seamlessly into the wider healthcare ecosystem of a hospital, healthcare trust, or even region. This allows users to communicate effectively and efficiently across multiple sites and care settings. These communications can all be captured electronically and added to the patients' medical records. By capturing this data in a structured way, T-Pro is also able to offer healthcare providers normalised data sets that can be analysed to improve both patient care and internal business practices.
Our Compliance
As part of our values, we ensure we adhere to all legal, equality, and privacy laws recognised nationwide and across the global life science industry.
Our servers are locally hosted in an ISO27002 accredited Data Centre.

Medical data is stored in compliance with Ministry of Health guidelines.




We are fully in compliance with the Privacy Act 1993.
For more information, please click view our compliance examples.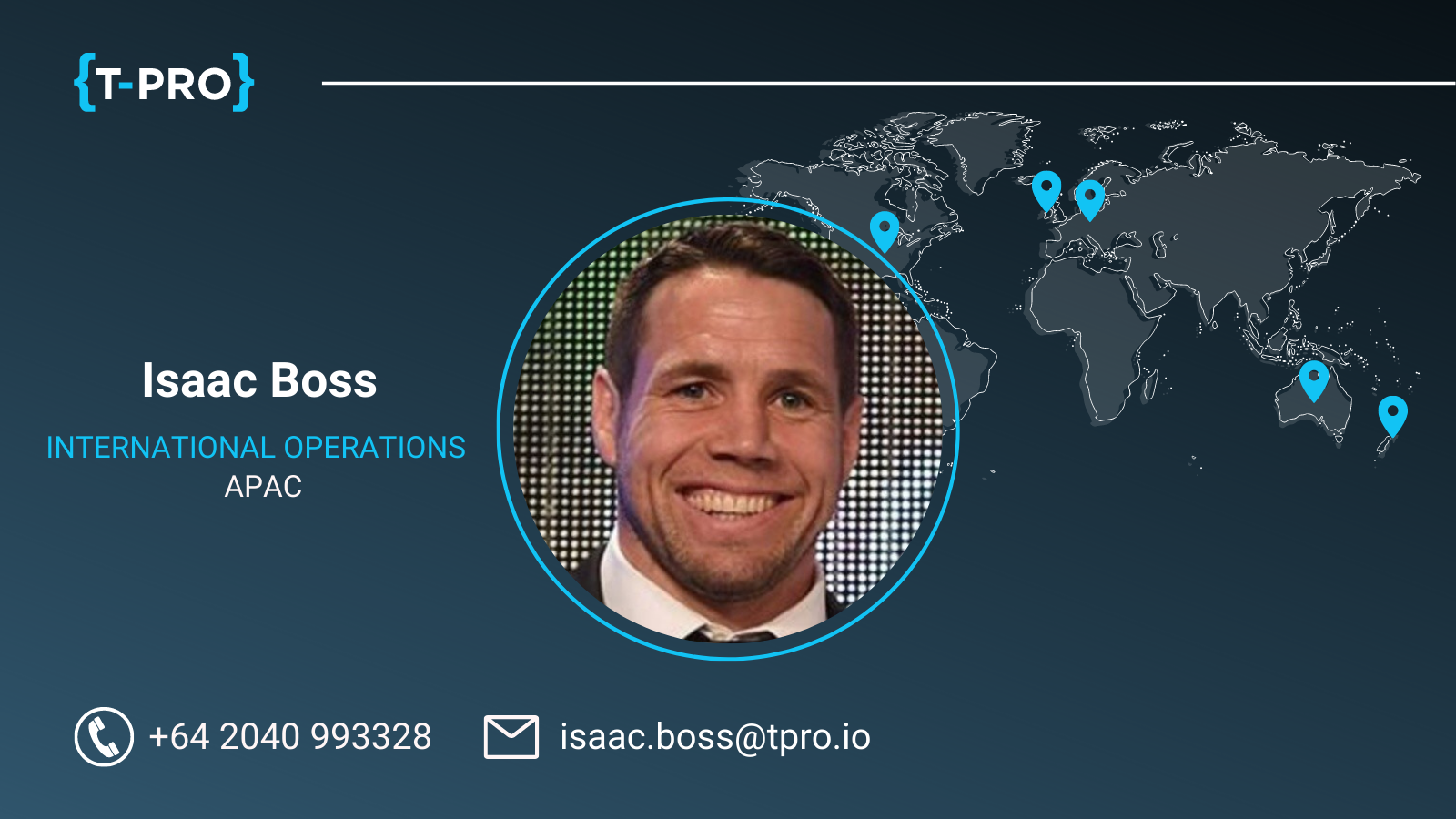 Meet Isaac Boss, International Operations - APAC
Isaac will be attending a few events this May. If you need more information on T-Pro solutions and services, please don't hesitate to reach out to us.
Aotearoa AI Summit, 12 of May, Auckland

NZHIT Networking Event, 13 of May, Auckland

CDIA Transforming Health Care, 17 - 18 of May, Virtual Event, Sydney
Call us:

+64 2040 993328

or book a meeting with the link below: